Item is in stock
Hurry! Low inventory
Item is out of stock
Item is unavailable
Quality you can trust 🥇
All of our jewelry is durable, resistant to tarnishing and hypoallergenic.
1-2 Day shipping
Custom Jewelry 3-4 weeks
Rhinestone Mini Gold Plated Hoops
FAQ

WILL MY SKIN TURN GREEN IF I SHOWER WITH MY JEWELRY ?

- NO ! Our jewelry is high quality and affordable for everyday attire.

WHAT CHEMICALS SHOULD I KEEP AWAY FROM MY JEWELRY ?

- If you intend to shower with your jewelry it is best to keep away from chemicals such as oils and fragrances. Generally there is no harmful damage if you do so, but you always want to take care of your jewelry the best way possible !

HOW LONG IS SHIPPING ?

- Priority shipping takes 1-2 days on a busy week 3 days

- Custom orders takes 3-4 weeks to be processed and shipped ASAP

HOW DO I LEAVE A REVIEW ?

- If you'd like to leave a review your more than welcome to ! We want to hear as much feedback as possible ! Reviews are located all over our website (product pages) including your via email ! Once you submitted your review you will get a exclusive discount for your next purchase !

WHY IS MY PACKAGE BEING SENT BACK TO SENDER ?

- More than likely the address you inserted is not accurate/incorrect. We always advise you check your address before purchasing ! But don't worry once we receive the package it can be reshipped with extended cost !
Shipping

Fast shipping

PRIORITY SHIPPING 1-2 business days

ALL CUSTOMIZATION JEWELRY 3-4 weeks (If you ordered something else that is not customized we will ship regular time and notify you when your customized jewelry is ready)

Order tracking

Please allow up to two business days for our delivery carrier to update you on your package along with delivery estimate.

Get in touch

If you have any issues/questions with your order please don't hesitate to contact us asap! We want to ensure you and your needs!

customer service team Chingonasjewelers@gmail.com
About us

How It Started

Chingona's Jewelers launched early 2021

Started off in the heart of LA and only sold solid gold until we wanted to make jewelry that is affordable and durable. Our best seller was our customized gold plated bamboo hoops. So we continued to make customized pieces and later expanded.

Founder Of Chingona's Jewelers

Hey Chingonas! I am Monique, founder and creator of Chingona's Jewelers. I didn't grow up like most kids, I moved around a lot and couldn't adapt to having social skills. Definitely wasn't easy growing up but I am truly grateful for how things turned out ! I adore animals and love to explore, recreate nature. I also am an artist of realism. Jewelry was a inspiration for me at a young age because it is so valuable and a treasure to have.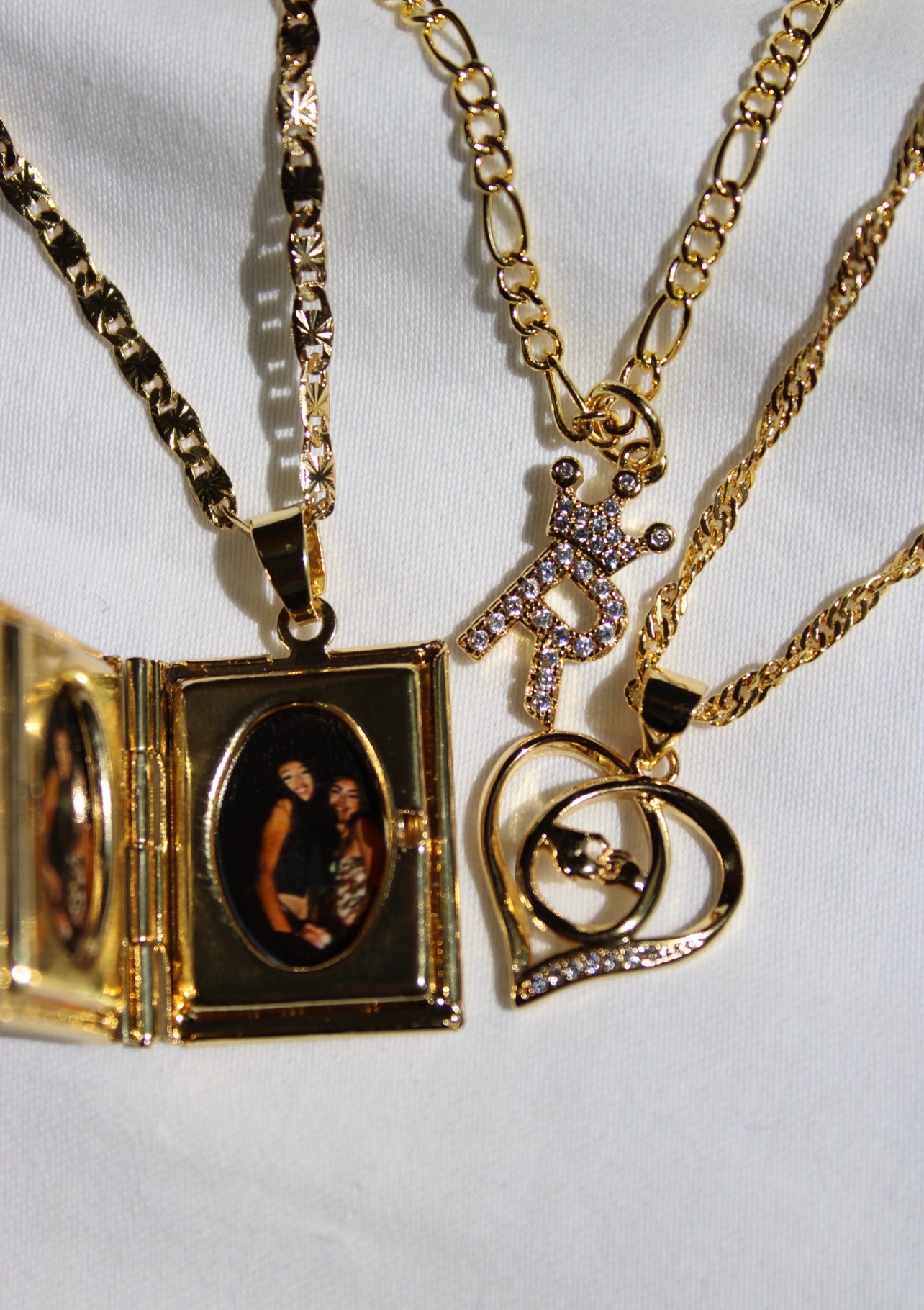 ALL JEWELRY
10k Gold Plating, Solid Gold, 925 Silver